Leadership in Medicine for the Underserved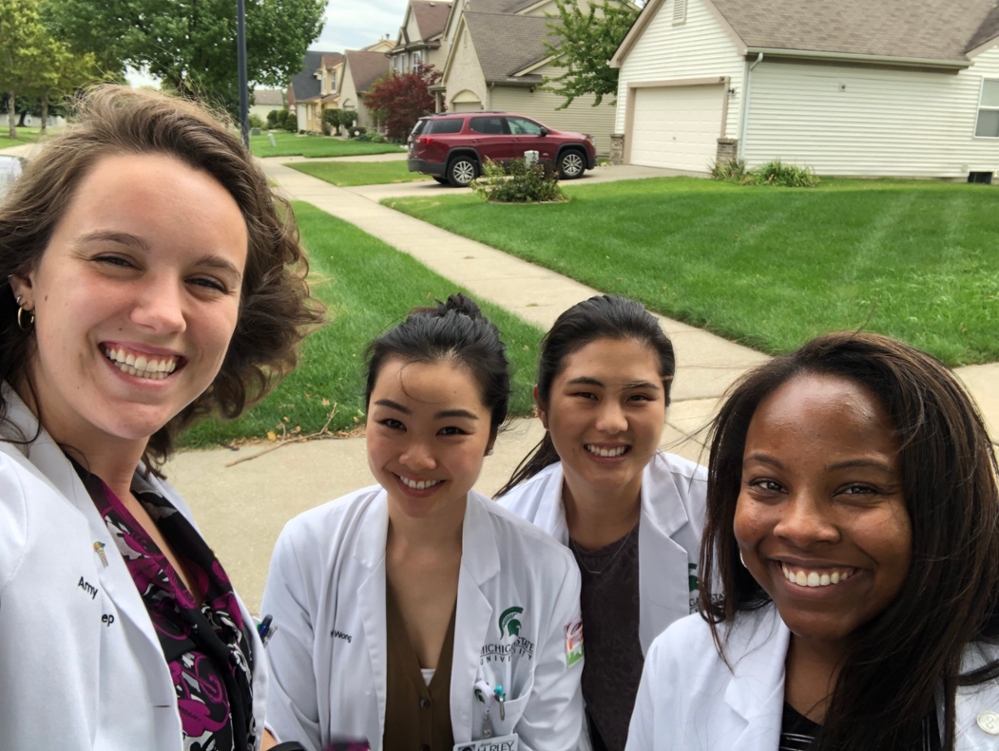 The Leadership in Medicine for the Underserved (LMU) program, based in Flint, Michigan, was designed in 2004 by MSU College of Human Medicine to provide medical students with the opportunity to work with and learn from underserved and vulnerable populations. In addition to traditional clinical medical education, LMU focuses on the acquisition of knowledge, skills, and attitudes necessary to address the varied medical needs of urban, rural, and international underserved populations. This enhanced training is comprised of the following:
Community involvement at various local organizations
Core clerkship integration in underserved clinics
International/Urban Electives
Currently, students apply to the LMU program in their secondary application to the College of Human Medicine. Acceptance is based on a demonstrated commitment to serving the underserved. The program now accepts 16 students annually.
Our mission is to assess and address the explicit medical needs of underserved and vulnerable populations through leadership, culturally competent medical care, community assessments, and health education. The purpose of the LMU program is to:
Develop leadership acumen via experiential learning and candid discussions around finances, ethics, and data-based decision making
Provide experiences for medical students to help them care for underserved and vulnerable populations with sensitivity and expertise, while helping communities address public health needs
Gain expanded local, domestic, and international perspectives on health and healthcare